Green 2019 - 2020
Mr Robinson
Welcome to Green Class
Dear Parents, A very warm welcome to Green class. The aim of this leaflet is to give you a brief overview of the curriculum areas that will be covered during the coming term and to provide you with other important information. I hope that you find the information useful. Your child will be discovering some big differences between KS1 and KS2. Firstly, your child will be able to bring money in and buy their own snack at morning break. Secondly, their lunchtime will be 15 minutes shorter and they will have no afternoon playtime at all.
To really help your child to succeed in KS2, please could you read regularly with your child at home and write it in their homework diary. They will receive most weeks, a Maths, grammar and spelling and punctuation homework. Your child is welcome to bring in any work, books, artefacts related to any of the areas we are studying this term and show them to the class. On Thursday 12th September at 6pm is the 'Meet the Teacher'. If you want to queries or want help, you'll be more than welcome to pop in for a chat. Best wishes,
Richard Robinson (rrobinson@weston.cheshire.sch.uk)
Maths: This term we will cover the following
In year 3 there will be a huge emphasis on learning the times tables as they will be tested by the end of year 4, they should be able to recall all the times tables up to 12. We will be using the online Timestable Rockstars website to help us and completing daily tasks in school. Please help your child by practising them at home. Click on the link below.
We will also be focussing on place value, representing, comparing, ordering numbers to 1000 by using part whole models. These key skills will help with the addition and subtraction of three digit numbers. We will be applying to answer real life problems.
Literacy: We will develop our literacy skills across a range of genres and text types through the use of the following texts
We will begin the year with a poetry unit where we will create humorous poems using powerful verbs and rhyming couplets.
In the next unit, we will use the text, I'll Take You To Mrs. Cole by Nigel Gray and Michael Foreman. Please click on the picture of the book and you can have the book read to you.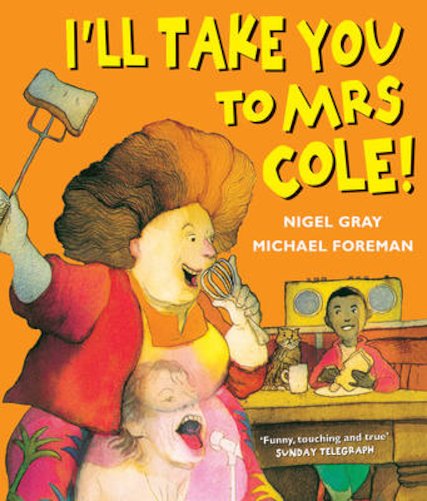 We will be focus on joined up handwriting, sentence structure, paragraphs and using full stops and capital letters consistently.
Everyday, we have a guided reading session. You can really help your child by reading 5 times a week and asking questions about the text. Ask the why and how questions.
Topic: The Vikings
We will be learning who were the Vikings and where are they from. Your child will look at Viking homes, settlements, warriors, boats, art and culture and Viking gods. Click on the picture below to go to an excellent BBC website all about the Vikings.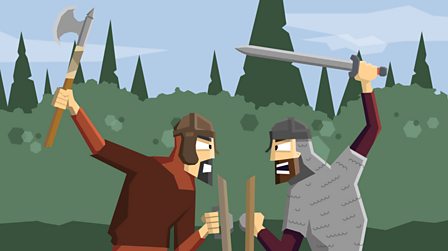 Geography: Extreme Earth
The children will be learning about what is underneath their feet, volcanoes, earthquakes, tsunamis and tornadoes.
ICT: Drawing
We will be creating images using a drawing program. We'll learn to edit, draw, combine and manipulate images.
Science: Humans and Animals
This science topic will encompass us studying balanced diets, and nutrition. What makes a healthy meal? This will include us looking at skeletons and names of bones.
RE: Judaism
We will be finding out about the story of Abraham synagogues, festivals, ceremonies and rituals.
Music:
The children will be practising rhythms and patterns in songs.
DT:
The class will design, build and evaluate simple kites.
Art: Sketching and prinking
The children will be drawing and sketching Autumn leaves, focusing on colour and patterns.
Homework:
This will usually be set on a Friday to be handed in the following Wednesday. Presentation expectations are the same as those for classwork.
PE: Gymnastics and Football
Indoor sessions with Mr. Richards will take place on a Wednesday. As our delightful weather is changeable, please make sure they have a kit suitable for all weather conditions. This should include tracksuit top and bottom. Outdoor PE will be on Thursday.
Files to Download
Green: News items
There are no News items to display
Green: Blog items
There are no blog items to display
Green: Gallery items
There are no Gallery items to display
Green: Calendar items
There are no Calendar items to display